Brown Beauties Brunching MONTRÉAL
....
#GLOWUP
FBG's 4th edition of Brown Beauties Brunching is all about the #GlowUp. The biggest BBB event to date will feature a tasty selection of brunch canapés, served with cocktails à la FBG. Come network with like-minded women and be ready to go from the bottom to the top to the point of disbelief!
Covering four spheres, our panel discussion will center around finance & lifestyle, beauty & wellness, social action and profession & entrepreneurship. You'll have the opportunity to hear from expert leaders in their field while we all relate, laugh, cry, learn, share and #glowup in the name of sisterhood.
Stay tuned as we announce more details!
WHEN: August 19, 2018
WHERE: 4532 Avenue Laval, Montréal, QC H2T 2B2
TIME: 11am - 5pm
..
#GLOWUP
La 4ième édition du Brown Beauties Brunching est tout pour vous faire briller! Le plus grand événement BBB à date comprendra une délicieuse sélection de canapés, servis avec nos cocktails signatures. Venez réseauter avec d'autres femmes et préparez-vous à aller du bas vers le sommet!
Couvrant quatre sphères, notre table ronde ce concentrera sur les finances & mode de vie, la beauté & le bien être, l'action sociale et la vie professionnelle & l'entreprenariat. Vous aurez l'opportunité d'écouter des expertes dans leur domaine tout en riant, pleurant, apprenant, partageant et brillant au nom de sororité!
Restez à l'affut pour plus de détails!
QUAND: 19 août 2018
OÙ: 4532 Avenue Laval, Montréal, QC H2T 2B2
HEURE: 11am - 5pm
....
....
FBG X Exclucity will be giving the #GlowUp Woman of the Year Award at BBB
..
FBG X Exclucity donneront le prix La femme de l'année #GlowUp
....
Our #glowup panel..Nos fabuleuses panélistes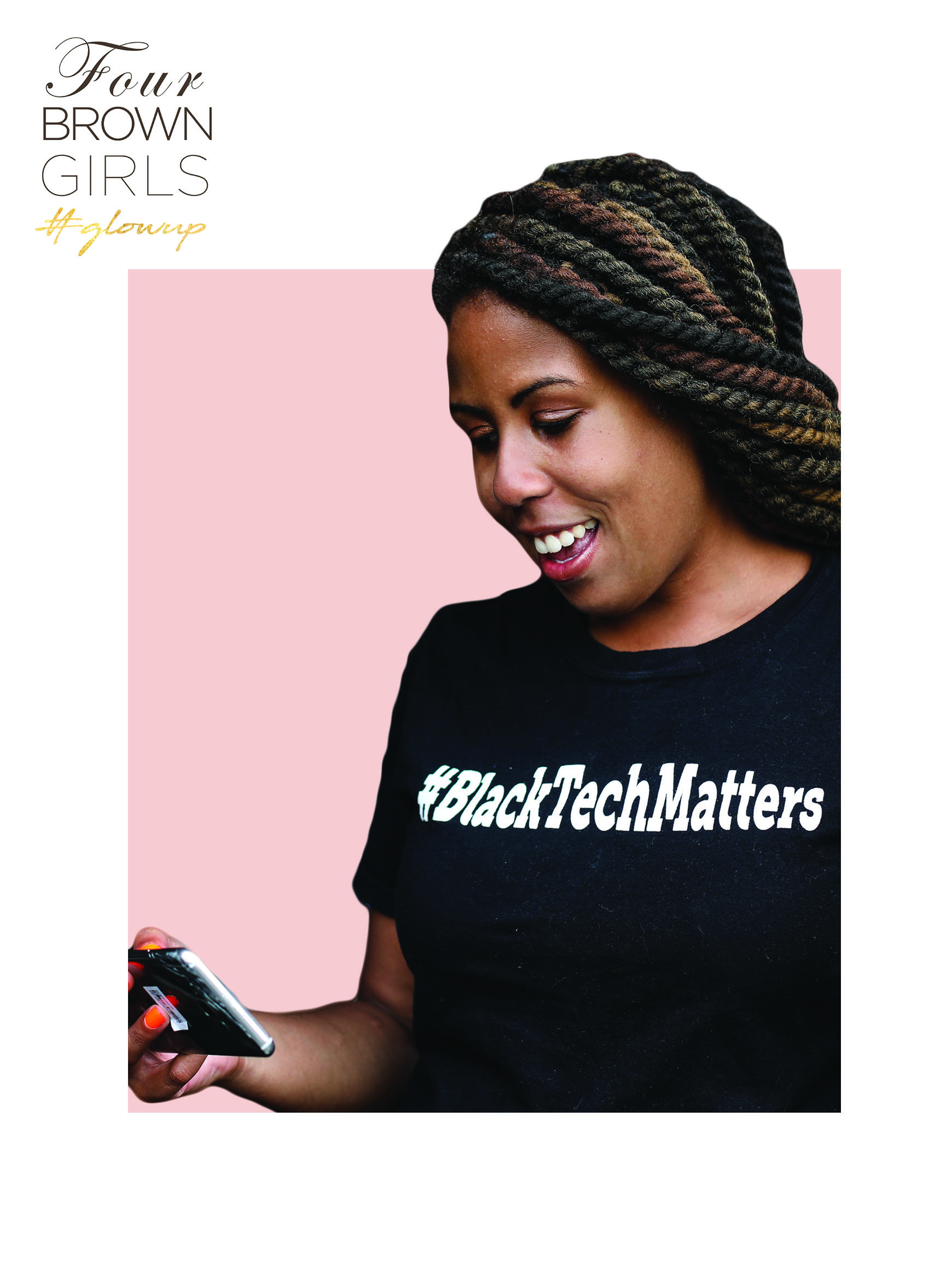 ....
Creating an algorithm for the stock market to win Goldman Sachs Portfolio Challenge, selling her first marketing plan to Prudential, becoming a founding employee of FINRA, authoring the first ever African American Financial Experience study, inventing the top financial literacy product in the world, and being named the "Next Steve Jobs" by Forbes – all by age 30, Angel Rich has earned the title Wealth Pioneer.
..
Créer un algorithme pour le marché boursier pour gagner le défi Sachs Portfolio de Goldman, vendre le premier plan de marketing à Prudential, devenir une employée fondatrice de la FINRA, créer la première étude d'expérience financière afro-américaine, inventer le meilleur produit de littératie financière au monde et être nommée la prochaine "Steve Jobs" par Forbes - âgée de 30 ans, Angel Rich a mérité le titre de pionnière de la prospérité.
....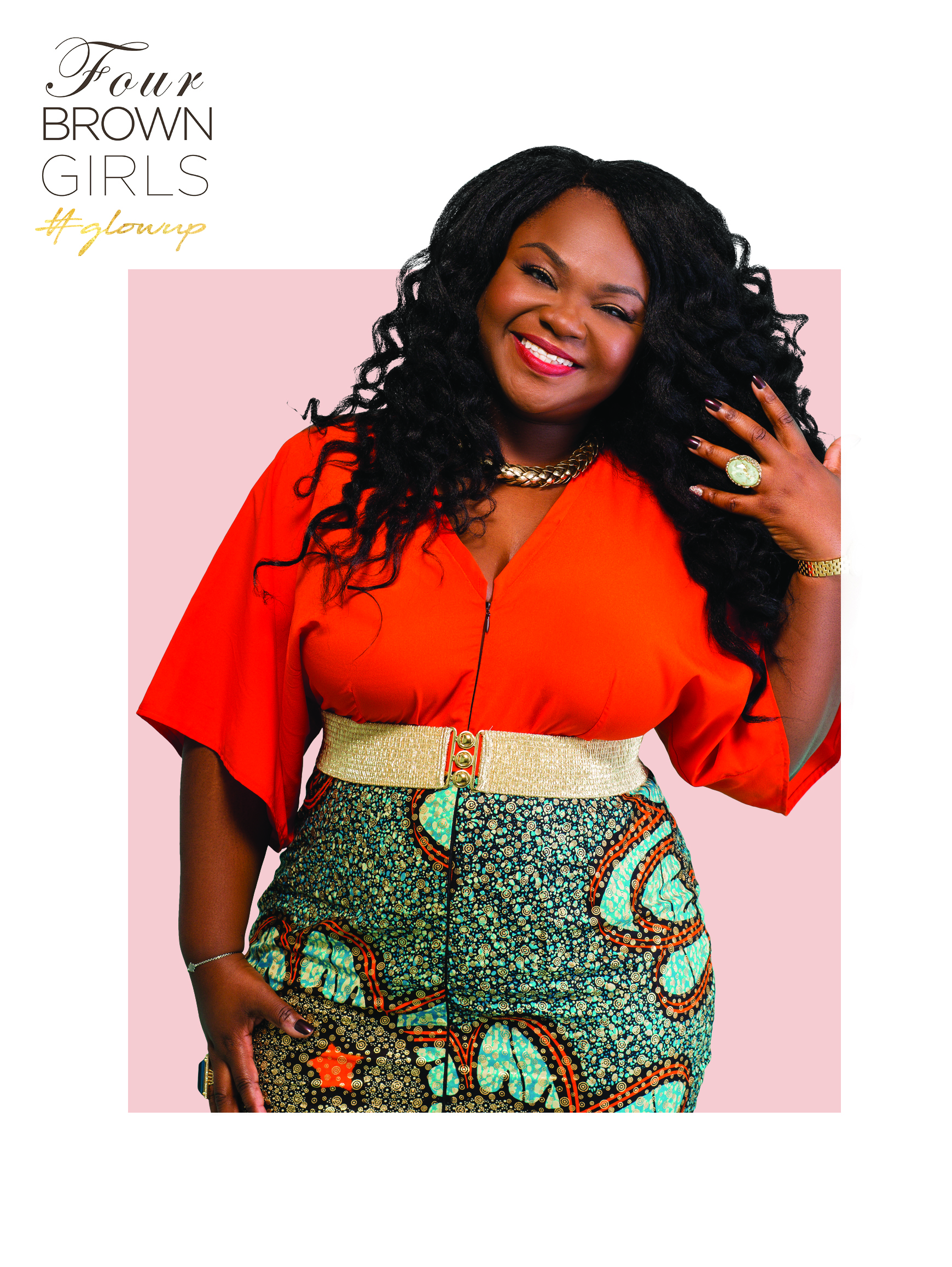 ....
Vivian Kaye is the Founder and CEO of KinkyCurlyYaki. KinkyCurlyYaki is Vivian's second successful business and her first in the beauty industry. She initially launched the business as a side hustle but has since turned it into a seven figure company.
In 2010, after watching tons of videos of women unintentionally damaging their own natural hair in an attempt to blend it with exotic textures like "Brazilian", "Peruvian" & "Malaysian", she began searching for textures that looked more like her own. But her search came up empty.

She found that most hair extension companies carried mostly straight or synthetic curl textures that were not versatile or easy to maintain; not to mention the available textures weren't so cute either. So in 2012, Vivian decided to create a company that not only sold high quality, kinky, curly and natural-looking textured hair extensions but one that also celebrates the Black women who wear it. The rest is history in the making.
..
Vivian Kaye est la fondatrice et PDG de KinkyCurlyYaki. KinkyCurlyYaki est la deuxième entreprise prospère de Vivian et sa première dans l'industrie de la beauté. Elle a d'abord lancé l'entreprise comme une entreprise parallèle, mais l'a depuis transformé en une entreprise à sept chiffres.
En 2010, après avoir regardé des tonnes de vidéos de femmes endommageant involontairement leurs propres cheveux naturels dans une tentative de les mélanger avec des textures exotiques comme des textures "brésilienne", "péruvienne" et "malaise", elle a commencé à chercher des textures qui ressemblaient à la sienne. Mais sa recherche n'a abouti à rien.
Vivian a constaté que la plupart des compagnies d'extensions capillaires portaient principalement des textures droites ou synthétiques qui n'étaient pas polyvalentes ou faciles à entretenir; sans mentionner que les textures disponibles n'étaient pas belles non plus. En 2012, Vivian a donc décidé de créer une société qui vendait non seulement des extensions de cheveux texturées, crépues, bouclées de haute qualité et d'apparence naturelle, mais aussi qui célébrait les femmes noires qui les portent. Le reste est l'histoire en devenir.
....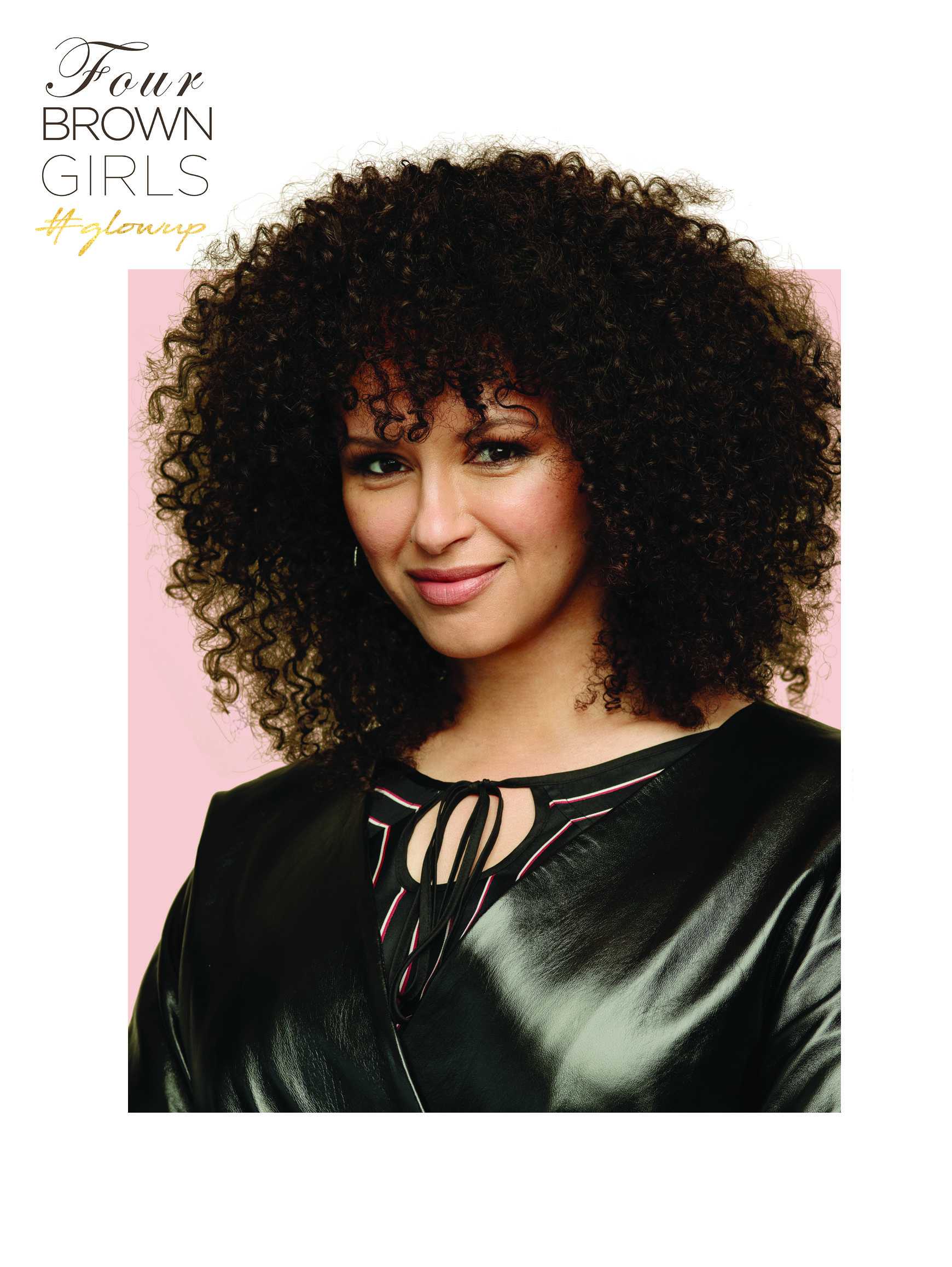 ....
An award-winning multiplatform journalist and novelist, Vanessa holds the distinction of being the first black Editor-in-Chief of any ELLE magazine around the world. Since her appointment in 2016, the magazine has broadcasted a live editorial meeting from Facebook headquarters (the first of its kind in North America), launched a national writing competition to increase and highlight the diversity of voices being given a platform and expanded the range of ELLE Canada cover stars to include more women of colour, such as Winnie Harlow, Tracee Ellis Ross, Jasmine Tookes, Priyanka Chopra, Tessa Thompson, Rihanna and Gabrielle Union.
Vanessa is a Toronto native and got her professional start in London, England, as an intern at the Sunday Times Style. Her work history extends from BBC Radio to the Globe and Mail, the Toronto Star, More magazine and as the founder and editorial director of the award-winning website Kickette, a sports gossip site for women. An engaging and charismatic ambassador for ELLE Canada, this September, she stars as a resident judge on the reality television show, Stitched on Slice Network.
..
Gagnante de prix pour ses oeuvres journalistiques et romancières sur multiples plateformes, Vanessa est la première rédactrice en chef noire d'un magazine ELLE à travers le monde. Depuis sa nomination en 2016, le magazine a diffusé en direct une réunion éditoriale depuis le siège de Facebook (le premier du genre en Amérique du Nord), lancé un concours national d'écriture pour accroître et mettre en valeur la diversité des voix et a poussé ELLE Canada à couvrir plus de femmes de couleur, telles que Winnie Harlow, Tracee Ellis Ross, Jasmine Tookes, Priyanka Chopra, Tessa Thompson, Rihanna et Gabrielle Union.
Vanessa est originaire de Toronto et a fait ses débuts professionnels à Londres, en Angleterre, en tant que stagiaire au Sunday Times Style. Ses antécédents de travail vont de BBC Radio au Globe and Mail, au Toronto Star, au magazine More et en tant que fondatrice et directrice éditoriale du site Web primé Kickette, un site de potins sportifs pour femmes. En septembre, l'ambassadrice passionnée et charismatique d'ELLE Canada jouera le rôle de juge résidente dans l'émission de télé-réalité Stitched sur le réseau Slice.
....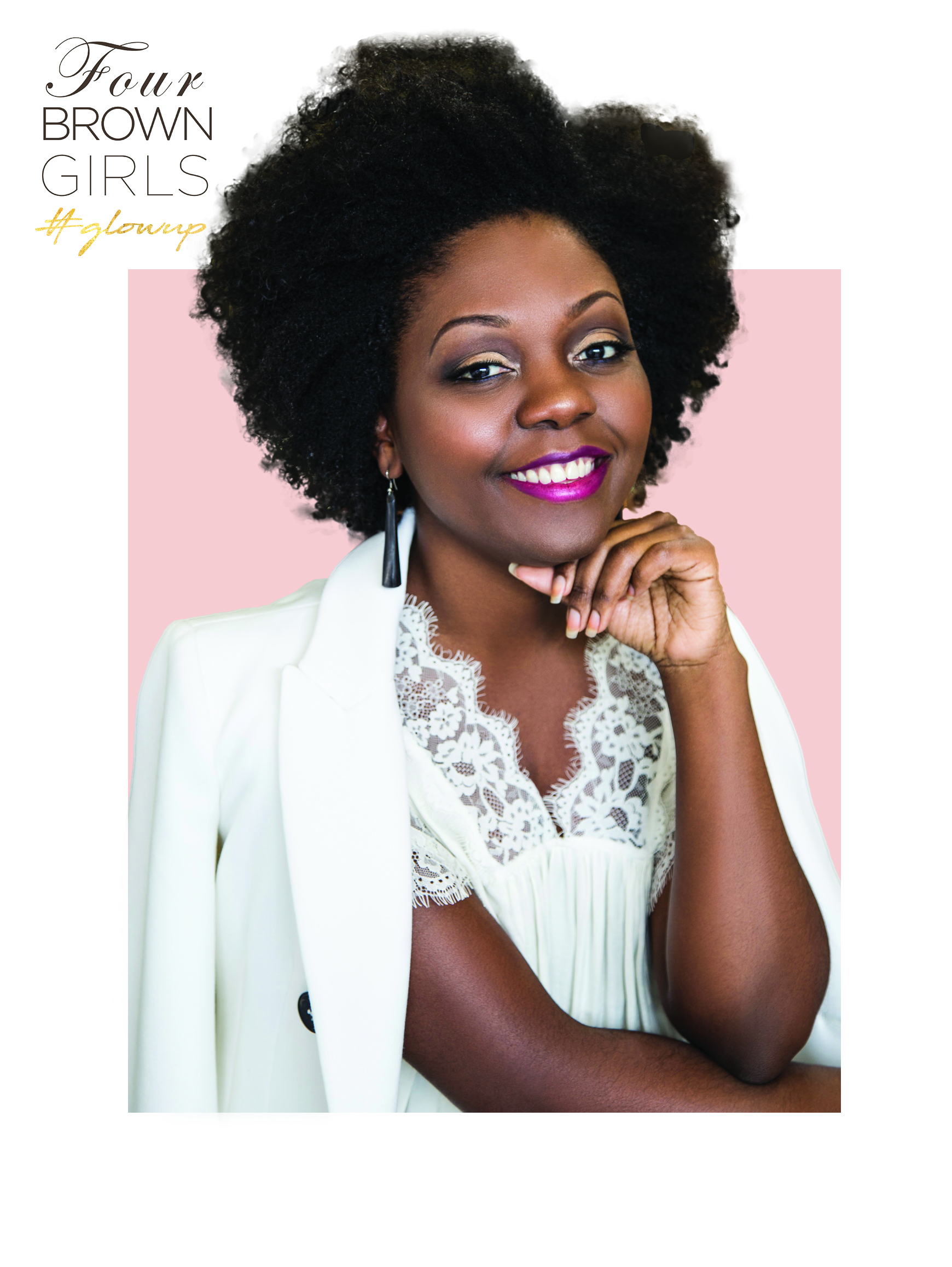 ....
Founder of Atelier Coloré and Mots d'Elles, Déborah Cherenfant is a laureate of the Women of Merit in Entrepreneurship Award of the YWCA of Montreal and named Personality of the Week by La Presse in 2016. TED fellow, Déborah regularly shares her ideas on the representation of women and diversity at her conferences in Quebec and internationally, as well as contributing to the Journal de Montréal and the Premières Affaires magazine. Strongly involved in other organizations, Déborah is President of Compagnie F, Director of the Kanpe Foundation and co-founder of BiAS. Passionate about entrepreneurship, she uses her skills in several organizations, accompanying them in animation, content creation and project management for entrepreneurs.
Deborah Cherenfant is now a senior advisor at BCF Imagine, an exclusive program that helps propel technology startups. She was recently appointed to the Quebec Council on the Status of Women.
..
Fondatrice d'Atelier Coloré et de Mots d'Elles, Déborah Cherenfant est lauréate du Prix Femme de mérite en Entrepreneuriat du Y des femmes de Montréal et nommée Personnalité de la semaine par La Presse en 2016. TED fellow, Déborah partage régulièrement ses idées sur la représentation des femmes et de la diversité lors de ses conférences au Québec ainsi qu'à l'international, en plus de contribuer au Journal de Montréal et au magazine Premières en affaires. Fortement impliquée, Déborah est présidente du CA de Compagnie F, administratrice de la Fondation Kanpe et co-fondatrice de BiAS. Passionnée d'entrepreneuriat, elle met à profit ses compétences au sein de plusieurs organisations, les accompagnant en animation, création de contenu et gestion de projets destinés aux entrepreneur(e)s.
Déborah Cherenfant est aujourd'hui conseillère principale de BCF Imagine, un programme exclusif qui aide à propulser les startups technologiques. Elle a récemment été nommée au sein du Conseil du statut de la femme du Québec.
....
THANK YOU TO Our Sponsors!..MERCI À NOS COMMANDITAIRES!